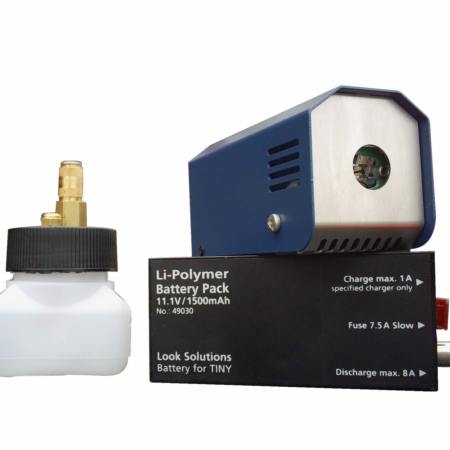 Tiny F07
The dimensions of this fog machine are truly tiny... but it delivers big results. It weighs just over a half-pound and has very small dimensions (4.1" x 2.0" x 2.0"), but delivers outstanding performance.
This little gadget can easily be built into backdrops, puppets, costumes and props. It can even be easily programmed to produce a fixed volume of fog and has an intelligent sleep-mode that minimizes battery consumption.
You can even trigger the machine with the cable remote, an optional radio remote, DMX converter or timer.
The fluid tank is external so it can be placed at a distance from the machine. You can also swap-in a larger fluid container. This flexibility makes set building and costume designing much simpler.
Using the special Look Fluid ensures a dense fog with minimal consumption.
Recommended Transport: Standard truck/car.
Rental Rate:
$130 Daily
$390 Weekly
$1,1170 Monthly