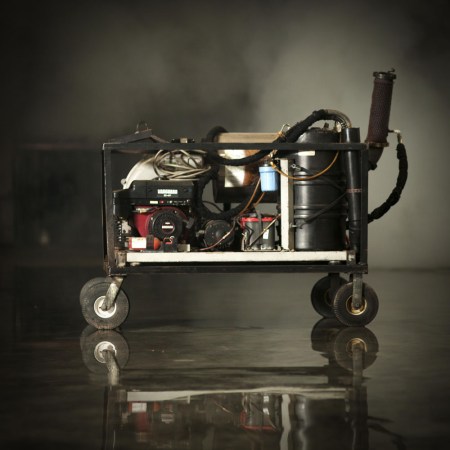 Dynafogger
The Dynafogger 1200 can blanket "mammoth areas" with a dense fog in a fraction of the time required by other units.
It features a 9.5 hp Kohler Engine so it's very dependable and produces a low noise level.
It also has a remote control that lets you start, stop and adjust output.
Please check with local authorities and fire departments to make sure you can use these machines at your location.
Recommended Transport: Stake bed or box truck.
Rental Rate:
$300 Daily
$900 Weekly
$2,700 Monthly